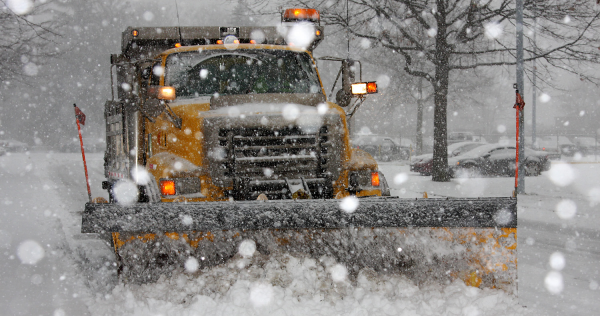 March 13, 2017 at 12:49 EDTPennDOT
With heavy snow forecast for tonight and tomorrow, PennDOT is advising motorists in north central Pennsylvania to take extra care when driving in winter weather.
The department recommends refraining from all unnecessary travel. Those who must travel should slow down and drive according to conditions they encounter when the storm hits.
Beginning at 10 p.m. tonight, a speed restriction will be in place on Interstate 80, Interstate 180 and Route 15 in north central Pennsylvania. Speeds will be reduced to 45 miles per hour on those roadways.
There also will be a ban on tandem truck trailers, empty trailers, towed trailers, recreational vehicles, buses and motorcycles on those roads during the storm.
The department has sufficient amounts of salt and anti-skid on hand and will be treating roads in the region during the storm and until roads are clear. However, due to the intensity of the storm and cold temperatures, roads likely will be snow-covered while precipitation continues to fall. Motorists should give plow trucks plenty of room to operate. Increase traveling distance when following plow trucks and do not attempt to pass them.
PennDOT also reminds people that plowing snow from driveways and side streets onto state roads can create hazards and is not permitted.
Motorists can check conditions on more than 40,000 roadway miles by visiting www.511PA.com. 511PA, which is free and available 24 hours a day, provides traffic delay warnings, weather forecasts, traffic speed information and access to more than 770 traffic cameras.
511PA is also available through a smartphone application for iPhone and Android devices, by calling 5-1-1, or by following regional Twitter alerts accessible on the 511PA website.