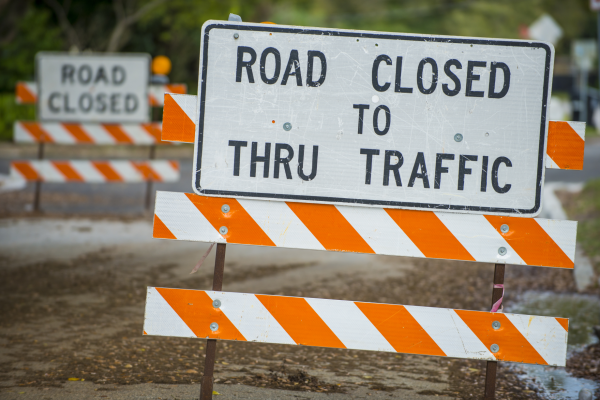 September 19, 2018 at 17:16 EDTPennDOT
Motorists in Columbia County are advised Route 11 (Second Street) and Route 1025 (Market Street) in Berwick Borough are closed at the intersection due to a building being severely damaged.
Because the building is in danger of collapsing the streets must be closed.
A detour for Second Street is Pine Street to Third Street, to Oak Street to Second Street.
Market Street is closed between Front Street and Third Street. The detour for Market Street is Route 11 north to Pine Street to Third Street to Market Street.
The closure is expected to be in effect until the building can be demolished.
Motorists can check conditions on more than 40,000 roadway miles by visiting www.511PA.com. 511PA, which is free and available 24 hours a day, provides traffic delay warnings, weather forecasts, traffic speed information and access to more than 860 traffic cameras.
511PA is also available through a smartphone application for iPhone and Android devices, by calling 5-1-1, or by following regional Twitter alerts accessible on the 511PA website.
Edit: The official PennDOT press release states that the building was damaged "by a vehicle strike", which remains unconfirmed.