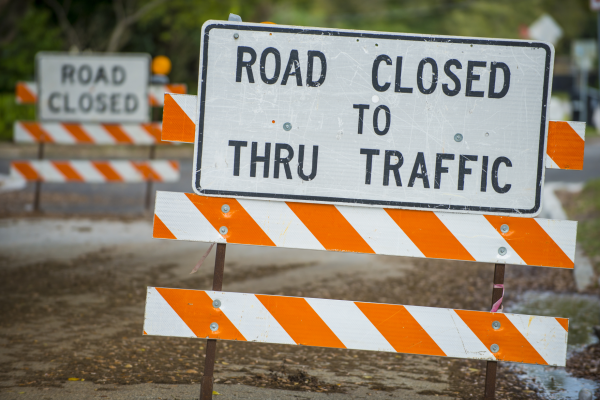 April 15, 2019 at 20:00 EDTPennDOT
Motorists in north central Pennsylvania are advised numerous roads are closed due to high winds that caused downed trees, utility poles and wires. Here is a list of roads closed as of 8:00 p.m.:
Columbia County
Route 42 from Route 254 in Millville Borough to Boyer Bottom Road in Greenwood Township
Route 2014 (Creek Road) from Mill Road in Locust Township to Old Reading Road/Mensch Road in Roaring Creek Township
Route 3016 (Hollow Road) from Route 487 to Hollow Road in Catawissa Borough
Route 4027 (Legion Road) from Ridge Road/Maple Ridge Road in Pine Township to Spruce Run Road in Madison Township
Route 4029 (Austin Trail Road) from Milroy Road to Laubach Hill Road in Greenwood Township
Route 4045 (Green Creek Road) from Laubach Road to Campbell Road in Greenwood Township
Montour County
Route 2005 (Kaseville Road) from Welsh Road to Red Lane in Mahoning Township
Route 2014 (Century Road) from Cameltown Road to Blee Hill Road in Derry Township
Route 2119 (Little Roaring Creek Road/Roaring Creek Road) from Mayberry Road to Susquehanna Road
Route 3012 (Mexico Road) from Hanson Inc. (private drive) to the Northumberland County line in Liberty Township
Route 4003 (Strick Road) from Route 254 to California Road in Limestone Township
Northumberland County
Route 1020 (Mexico Road) from Route 642 to Creek Road at the Montour County line in East Chillisquaque Township
Route 2018 (Airport Road) from Reading Turnpike Road to Route 54 in Ralpho Township
Route 3004 (Lower Road/Point Breeze Road) from Creek Road Upper Road to Upper Road in East Cameron Township
Snyder County
Route 2003 (Flint Valley Road) from Neitz Valley Road to Shaffer Hill Road in Washington Township
Sullivan County
Route 1017 (Railroad Street/Marsh Road) from Route 87 in Dushore Borough to Marsh Road in Cherry Township
Route 4021 (Churchill Street) from Route 220 in Cherry Township to Main Street/Dushore Overton Road in Dushore Borough
Subscribe to PennDOT news in Bradford, Columbia, Lycoming, Montour, Northumberland, Snyder, Sullivan, Tioga and Union counties at www.penndot.gov/District3.
Motorists can check conditions on more than 40,000 roadway miles by visiting www.511PA.com. 511PA, which is free and available 24 hours a day, provides traffic delay warnings, weather forecasts, traffic speed information and access to more than 860 traffic cameras.
511PA is also available through a smartphone application for iPhone and Android devices, by calling 5-1-1, or by following regional Twitter alerts accessible on the 511PA website.
Follow PennDOT on Twitter at www.twitter.com/511PAStateColl and like the department on Facebook at www.facebook.com/PennsylvaniaDepartmentofTransportation and Instagram at www.instagram.com/pennsylvaniadot.